MBOX Digital Signage
Our digital signage solution, known as MBOX, is a powerful tool for retailers looking to drive customer engagement and increase sales. With MBOX, you can deliver dynamic and targeted content that captures attention and drives action. Our platform also includes powerful content management tool known as MBOX LIVE, to help you optimize your messaging in real-time. Whether you're a small shop or a large retail chain, MBOX is the perfect solution to help you stand out in a crowded marketplace.
How it works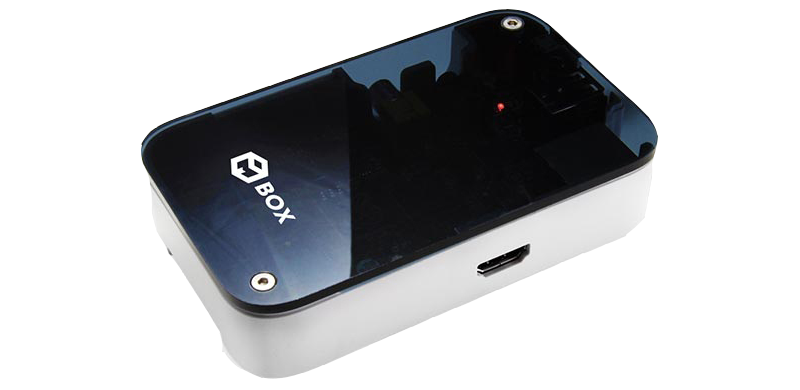 Plug and play
Experience hassle-free installation with MBOX Digital Signage - the player that comes equipped with USB and Ethernet inputs and an HDMI output for seamless integration with your display devices. Simply plug in and play - it's that easy. Whether you already have a stable internet connection in your business operations or need one supplied, MBOX is designed to work right out of the box, allowing you to get up and running in no time.
Streamlined management
"Say goodbye to the hassle of managing multiple devices and playlists with MBOX Digital Signage's streamlined management feature. With our centralized control system, you can easily create playlists and manage content across all MBOX devices from a single location. Whether you're at your desk or on the go, our cloud-based solution MBOX LIVE allows you to control your MBOX players and connected LCD/LED screens from any device with internet access, giving you the flexibility and convenience to manage your digital signage network on your terms.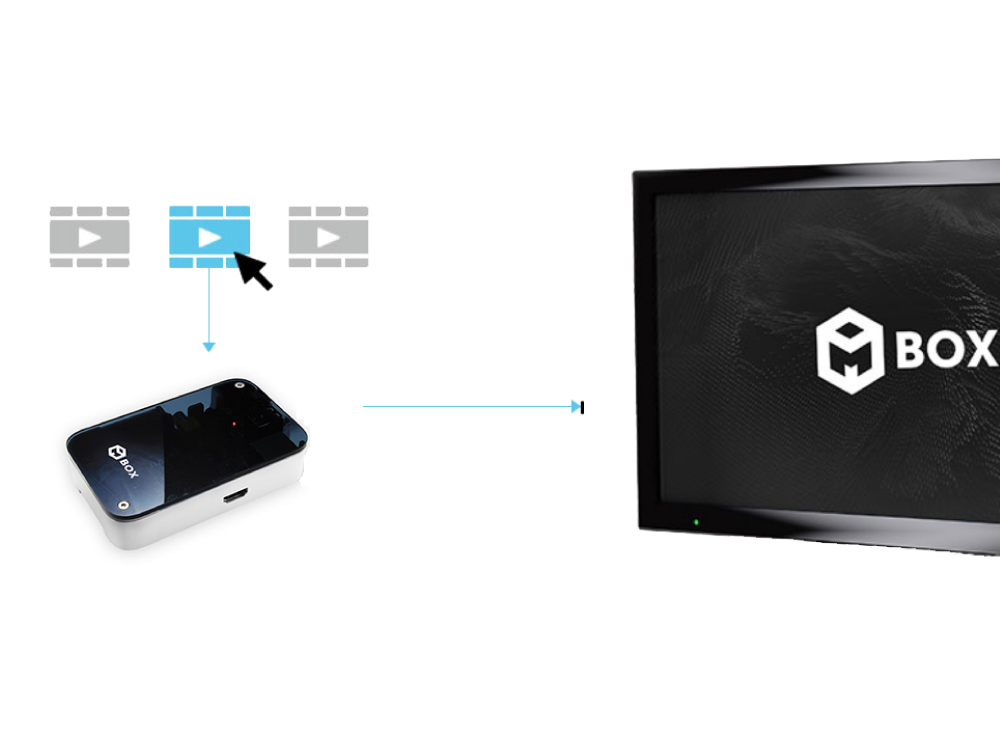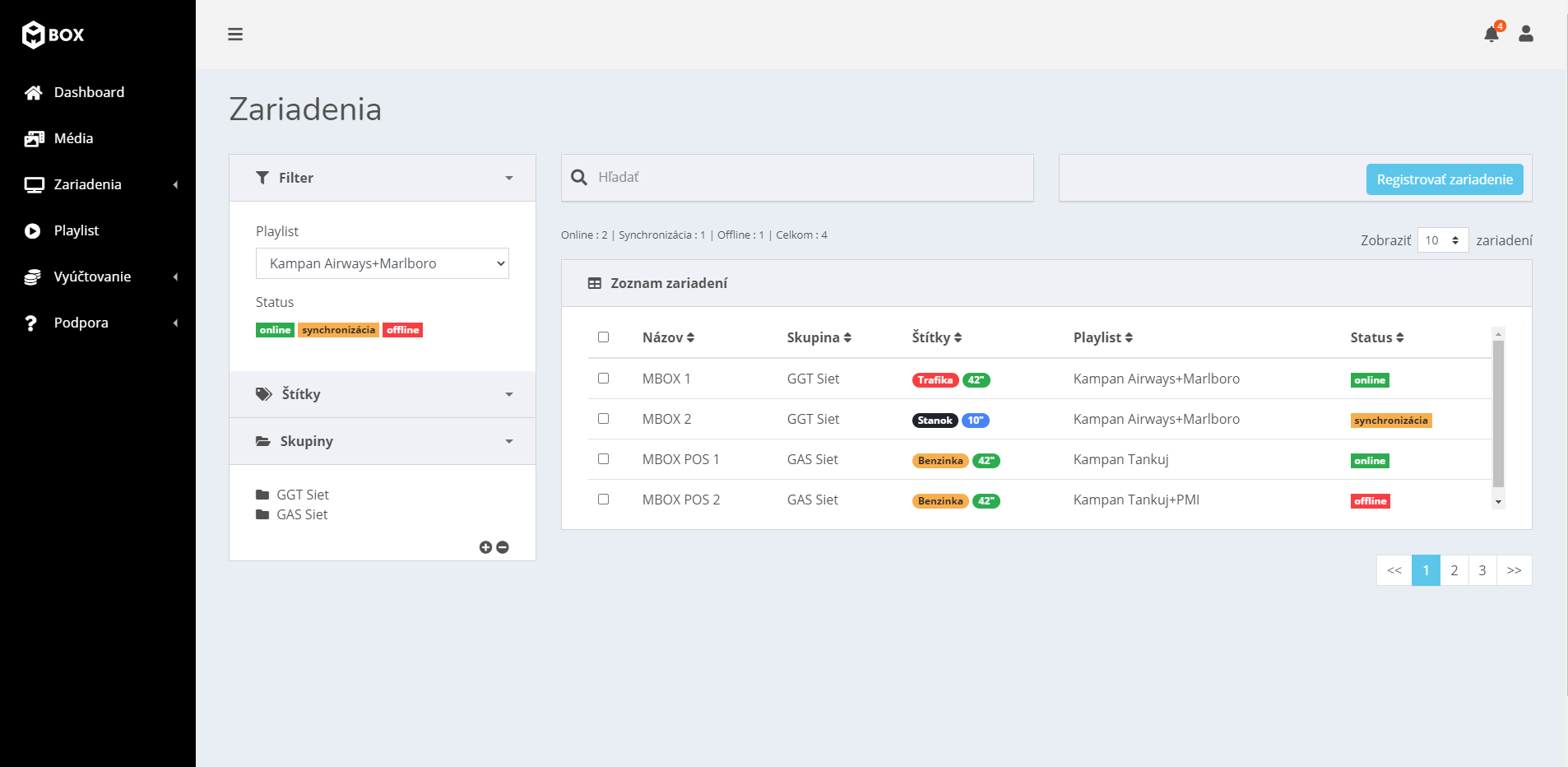 Intuitive interfaceok
With MBOX LIVE's cloud-based solution, you can easily update your playlist, upload new video files, create custom playlists, schedule the number of repeats, the order, and the playback time of video files. With MBOX LIVE, you can control one or several dozen or hundred LCD/LED screens with the MBOX multimedia player. This way, you can easily create your own digital advertising network. With just a few clicks over the internet, you can flexibly change the ad, which can be the same across the entire network or different at each point of sale.
Use cases
Promote both your own products and those of your suppliers.
Showcase your complete product portfolio to customers, including demonstrations of their use.
Instantly inform your customers about your promotions, news, discounts, or your own events.
Easily change or update your advertising content during the day without incurring any additional costs.
Get started today!
If you are interested in MBOX Digital Signage, do not hesitate to contact us using the form below. We'll set up a meeting to discuss your specific needs and tailor our approach to fit your business.